About Us
What We Do And Who We Are
Green Dragon Tai Chi & Qigong offers classes in the ancient Chinese martial art Tai Chi, mixed with techniques from Qigong—both excellent ways to build strength and life energy known as Chi. Green Dragon is led by experienced martial artist and instructor Chris Burnett.
---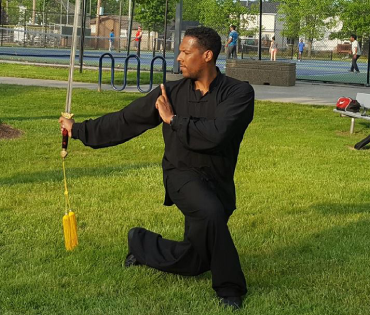 Chris Burnett

Senior Instructor

cburnett@greendragontaichi.com

Certified as a Master Level Instructor by the American Tai Chi and Qigong Association Chris Burnett has trained in martial Arts and wrestling since 1977. In 2013 he was able to dedicate his life to Martial Arts full time. Previous training includes Bak Mei, Shaolin Five Animals, and Yang and Chen style Tai Chi Chuan. Having trained in empty hand forms and various weapons he founded Green Dragon Tai Chi and Qigong in 2014.  Along his journey Chris fell in love with the energy work associated with Tai Chi and Qigong and became a student of Medical Qigong being certified as a Master of Clinical Qigong. Today He teaches private lessons and group classes in the Greater Cleveland area for Health and Self Defense.

"It is my vision to create a healthy Tai Chi community. I want people to know that it's good for all ages and physical abilities whether you are interested in health benefits or in martial arts."
---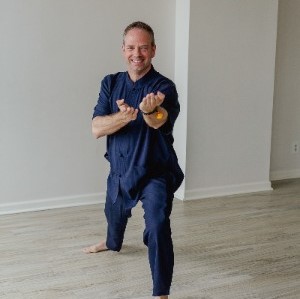 Matt Kizaur
"If you want to become full, let yourself be empty…" Tao Te Ching, 22.
A certified American Tai Chi and Qigong Association Instructor, Matt has trained and "gone up the ranks" in various Martial Arts including Kenpo, Shaolin and Baoding Shuai Jiao Kung Fu, and Traditional Mixed Martial Arts since 1981. Several years ago, Matt first learned Chang Tai Chi (a Shuai Jiao-adapted Yang form), Qigong, and basic Pakua; from that time on, he has been hooked on the "Internal Arts."  Sifu Chris was kind enough to offer Matt an indoor discipleship, and since then, Matt has immersed himself in Chen and Yang Tai Chi, Qigong, Hsing-I, and various weapons training. Matt also developed a keen interest in Classical Chinese Medicine, and, under Sifu Chris' guidance, is learning the energy work of Medical Qigong.   Recently, Matt assisted Sifu Chris in designing Self-Defense and Free-Flow Progressive Sparring curricula to help students build confidence in their own abilities. Matt has also created an integrative counseling program, Wakeful Pathways, using elements of Tai Chi, Qigong, and Yoga (as well as socioemotional learning and psychoeducation) to help people find balance and resilience in their lives.  Though he has trained with several people over these many years, Matt considers himself a living testament to the positive, healing power of training in this way and counts himself lucky to have found such an incredible teacher in Sifu Chris Burnett, his true Sifu, and, by extension, Master Tony Wong of The American Chen Taiji Society. A clinical counselor, writer, and educator, Matt lives in Toledo, Ohio.   Feel free to visit kizaur.com Amituofo!
Testimonials
What They Say About Us
"I really like Chris and his approach to teaching tai chi and chi gong. He is easy going and has a sense of humor with it all, which I enjoy and appreciate. He also teaches to your level, wherever it is, and is very patient. I also like that he is knowledgeable about the principles of tai chi, and explains them and demonstrates them. I especially enjoy Green Dragon Tai Chi because we take time to apply the movements of tai chi as a martial art, and we practice in a non competitive way (well, sometimes competitive). ;-)"
Michael Benjamin
Student
"I was fortunate to take several months of lessons with Chris this past year. He not only helped me refine my movements of the Yang style long form, he also opened my eyes to how the martial and health/meditative aspects of Tai Chi are inextricably connected. Though we didn't have a chance to go into a lot of depth with Push Hands, I learned enough to glimpse what a powerful tool this practice would be toward mental and physical balance and strength. If I ever have a chance to reside in the NE Ohio area again, Chris will be my top choice for Tai Chi and Push Hands instruction. It's going to be tough to find an instructor with his level of knowledge, passion and patience. Thank you, Sifu Chris!"
Tulsi Nadote
Student