TAI CHI
For Relaxation
Tai Chi is a moving meditation. Concentrating on the body's motion and breathing deeply, practitioners enter a state of focus and clarity, which helps to relieve the stresses of everyday life.
TAI CHI
For Your Health
Regular practice of Tai Chi can dramatically improve your health. Tai Chi has been shown to decrease joint pain and pain from arthritis, improve symptoms of congestive heart failure, and more.
TAI CHI
For Exercise
Even though its forms look graceful and meditative, Tai Chi can actually be a physically demanding form of exercise for some. Regular Tai Chi practice will improve balance and coordination.
WHAT IS
TAI CHI?
Tai Chi is an ancient Chinese form of martial arts. It can be a relaxing, meditative form of exercise or an advanced method of self-defense. People of any age and fitness level can learn Tai Chi and start to experience its benefits almost immediately.
CLASSES
WE OFFER
We offer weekly group classes at several convenient fitness center locations in the Cleveland area, and we do Saturday workshops once a month where we focus on a particular aspect of Tai Chi. We also give private lessons and corporate/private group classes. (Just get in touch for details!)
What
We Teach
Yang Style
Tai Chi
---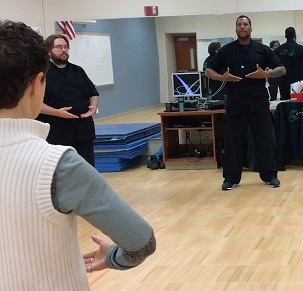 Qigong
---
Chen Style
"Tai Chi"
---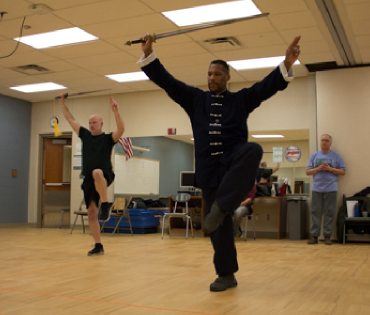 Tai Chi 
Sword
---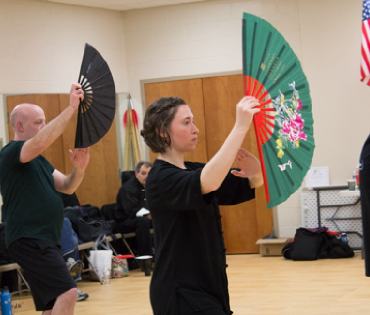 Tai Chi 
Fan
---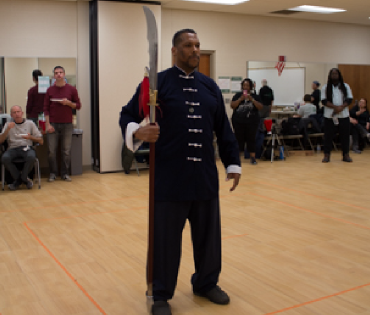 Tai Chi
Long Weapons
---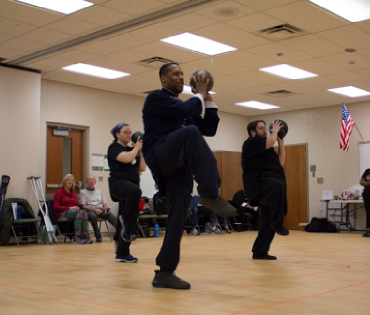 Taiji 
Ball
---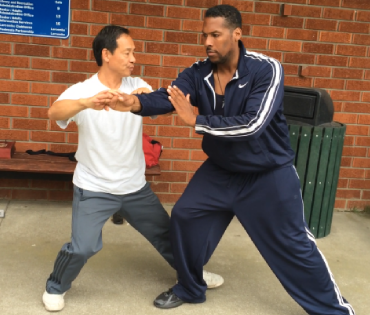 Push
Hands
---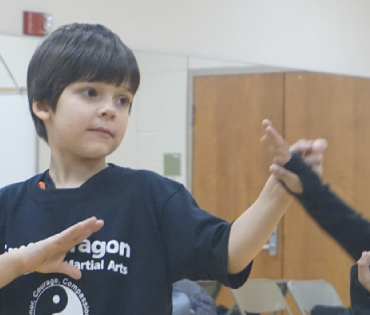 Kids
Kung Fu
---
Testimonials
What They Say About Us
"I really like Chris and his approach to teaching tai chi and chi gong. He is easy going and has a sense of humor with it all, which I enjoy and appreciate. He also teaches to your level, wherever it is, and is very patient. I also like that he is knowledgeable about the principles of tai chi, and explains them and demonstrates them. I especially enjoy Green Dragon Tai Chi because we take time to apply the movements of tai chi as a martial art, and we practice in a non competitive way (well, sometimes competitive). ;-)"
Michael Benjamin
Student
"I was fortunate to take several months of lessons with Chris this past year. He not only helped me refine my movements of the Yang style long form, he also opened my eyes to how the martial and health/meditative aspects of Tai Chi are inextricably connected. Though we didn't have a chance to go into a lot of depth with Push Hands, I learned enough to glimpse what a powerful tool this practice would be toward mental and physical balance and strength. If I ever have a chance to reside in the NE Ohio area again, Chris will be my top choice for Tai Chi and Push Hands instruction. It's going to be tough to find an instructor with his level of knowledge, passion and patience. Thank you, Sifu Chris!"
Tulsi Nadote
Student
Green Dragon
Tai Chi and Qigong
Address: 4431 Mayfield Rd, Cleveland, OH 44121
Phone: (216) 309-0579
Email: cburnett@greendragontaichi.com
Email instructor Chris Burnett to sign up for a private lesson or to get more information about us.
Green Dragon
Massage
Address: 25201 Chagrin Blvd #390, Cleveland, OH 44122
Phone: (440) 423-5911
Email: wellness@greendragontaichi.com
Contact us today to find out about our introductory offer and promotions!
Find out what you've been missing. Reach out to us to find out what discounts we're offering for private lessons.

Try a Class on Us